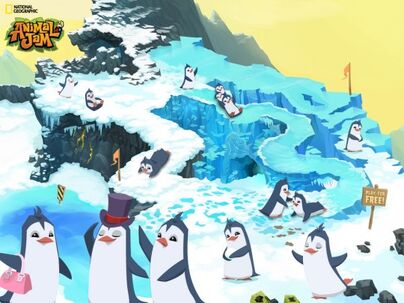 Welcome to AnimalJam Rush! Our proud founder (piplup08080) created this wiki. AnimalJam Rush is happy to help you understand National Geographic's ANIMALJAM. We have tips and codes, from A to Z. Add a page! Do be shy. Help us make this wiki grow!
Hey, Jammers! Don't know how to decorate your den and make it epic? Go to our new Dens page! Soon we are going to have more help pages, so look out! Don't have a AnimalJam account and don't want to make an account right away? Go to our free try out accounts on our FREE ACCOUNTS page.
NEW:
Piplup08080 has a youtube account and now will be able to post her OWN videos onto Animaljam Rush.
I hope you enjoy the videos she posts! :)
Animaljam Rush is soon going to get LOTS MORE things to learn and watch. To learn more, contact piplup08080@yahoo.com.
Ad blocker interference detected!
Wikia is a free-to-use site that makes money from advertising. We have a modified experience for viewers using ad blockers

Wikia is not accessible if you've made further modifications. Remove the custom ad blocker rule(s) and the page will load as expected.